Discover An Exciting New Fitness Routine Through Adult Martial Arts!
Triangle Karate is proud to offer an Adult Martial Arts program that does more than just help you rebuild your fitness and put you on the path to a black belt.
As North Carolina's first certified International Tang Soo Do Federation school, we prioritize helping our students grow in all aspects of life -- so not only will we help you develop robust fitness and learn self-defense, but we also want to help you reduce your stress and anxiety levels, become more motivated, be more confident, and lead a happier, healthier life. Whether you're coming to us from Apex, Cary, Holly Springs, or elsewhere, know that our team at Triangle Karate is committed to your every success.
International Tang Soo Do Federation was found by Choong Jae Nim in 1984 with the focus not only on physical ability, but also places heavy emphasis on spiritual improvement. Through the strength in our discipline, we strive to spread these authentic techniques and teachings here at Triangle Karate and throughout the world.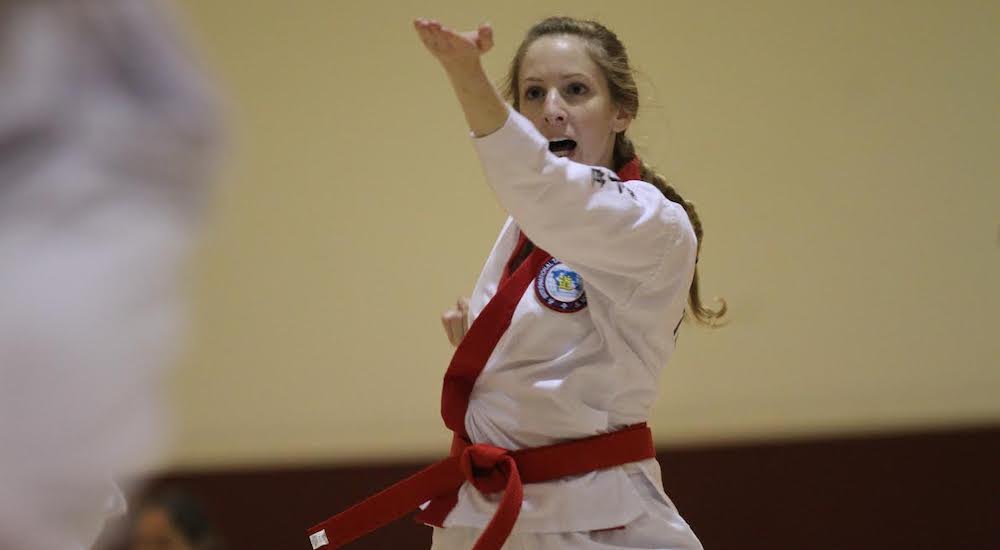 If you have questions, reach out to us or just fill out the form below and we'll reach out to you with more information!
Tang Soo Do Is A Comprehensive Self-Improvement System
Similar to Karate and Taekwondo, Tang Soo Do is focused on improving the life of each student. It also offers a dynamic, high-energy workout and will help you reduce stress and anxiety you bring home with you from the workday, plus it teaches practical self-defense skills and will connect you with our supportive martial arts community here in Apex.
No matter what your goals are, our Adult Martial Arts classes at Triangle Karate can help you achieve them. We teach traditional martial arts for the modern world, offering personalized training with what you hope to achieve in mind.
Join us in Apex and benefit & statistic of Adult Martial Arts:
Burn up to 600 calories per class (webmd.com) and sustainable exercise routine that will help you lose weight
Increased working memory according to Palermo University
Practical self-defense skills that will keep you safe in any situation
The support and motivation of our certified instructors and helpful community
93% of martial artists gained confidence according to University of Toronto research
Try Apex's Best Adult Martial Arts Program Today!
Our students come to us from across Apex, Cary, and Holly Springs because we genuinely care about their progress, their happiness, and their dreams. Our family at Triangle Karate will uplift and support you as you train with us, offering encouragement, advice, and accountability. See for yourself why we're the best Adult Martial Arts program in Apex.
Just visit our dojang or fill out the short form below to learn more about how Tang Soo Do can help you!